12 Ideas for Wedding Flower Vases
Flowers have been incorporated into some aspect of a wedding since ancient times. The placement of flowers or plants has changed over the years. No matter what your wedding theme is, chances are you have discussed purchasing flowers for your day.
Below you will find a few ideas for either a centerpiece or favors to hand out.
This post contains affiliate links. Read our full disclosure here.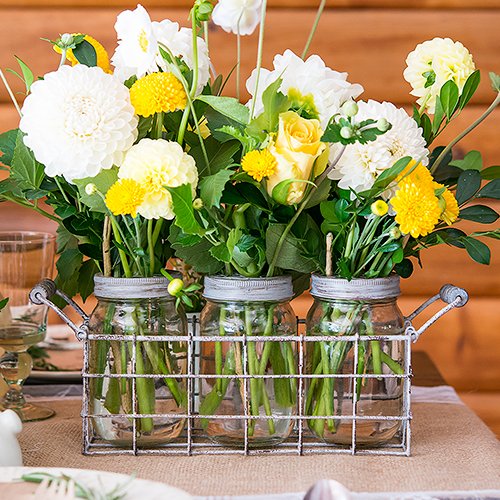 Vintage Mason Jar Set
from: Beau-coup.com
Geometric Ceramic Planter (Set of 2)
from:
The Aspen Brands-Kate Aspen
Hanging Bud Vase Favors (Set of 5)
from: My Wedding Favors
from: My Wedding Favors
from: Beau-coup.com
from: Beau-coup.com
from: My Wedding Favors
from: Beau-coup.com
from: My Wedding Favors
from: Beau-coup.com
from: My Wedding Favors

Iridescent LOVE Ceramic Bud Vase Set
from: My Wedding Favors
Like these ideas?  Pin to your Pinterest board